The Perth Wildcats Sport & Business Program offers students access to an elite sporting environment, whilst completing a dual Diploma in sport and business. The unique partnership between SEDA and Perth Wildcats will enable you to connect and learn from industry experts, coaches and elite athletes.
Get exposure to inner sanctum game-day and community experiences with the Perth Wildcats team.
*The Perth Wildcats work in collaboration with SEDA Group RTO: 22503 on marketing and promotional services relating to the recruitment of prospective students for this program.

Interested to learn more?
Location:
The program will be based in close proximity to the Perth Wildcats offices at Bendat Basketball Centre, Floreat
Qualifications:
SIS50321 Diploma of Sport  BSB50120 Diploma of Business
Next intake:
January 2024
Course duration:
36 weeks, delivered over
4 x 9 week blocks
SEDA delivers via a blended learning model incorporating 3 days face to face, one teacher led virtual classroom day per week and self-directed learning as required (2024 delivery)
2024 TUITION fee*:
Up to $17,650 (excludes First Aid)
2024 COURSE MATERIAL FEE*:
$295
Payment options:
Upfront
VET Student Loan
Payment plan
Scholarship

*Fees subject to change. First Aid Training = HLTAID011 Provide First Aid is to be completed through an external provider/s under a fee for service arrangement. Fees may vary depending on the external provider and are in addition to the total program cost.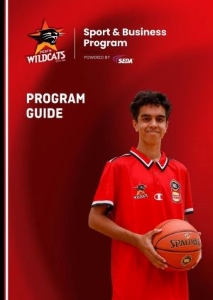 Study a curriculum that is directly developed alongside industry experts. 
Students will be assessed using a range of different methods including but not limited to observations, projects, written assessments, portfolios, role plays and research tasks.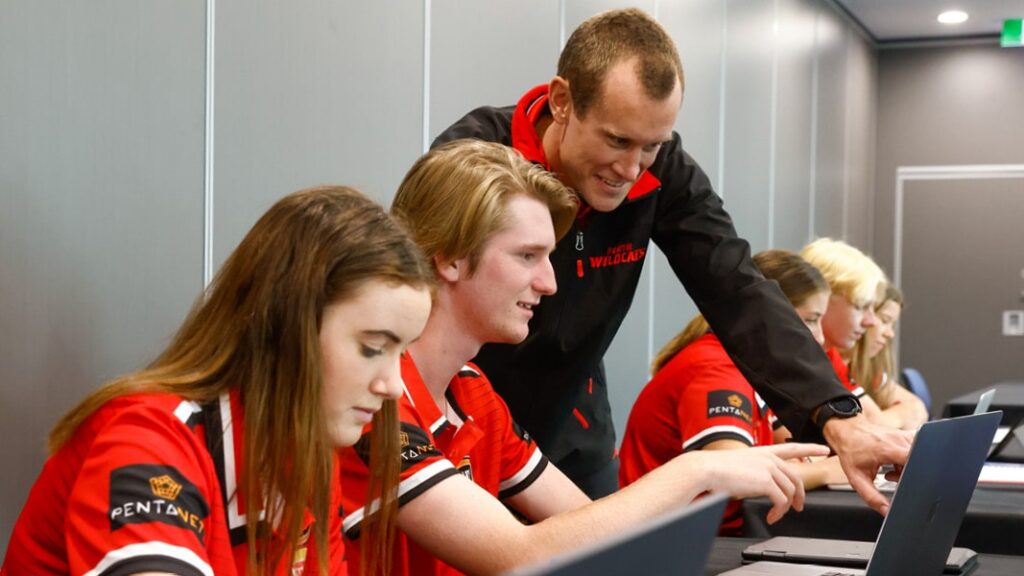 *Non-accredited areas of study
Areas of Study are subject to change.
Graduates of the Perth Wildcats Sport & Business Program can gain direct entry* into a range of courses with leading tertiary education providers.
In some cases, graduates will also receive credit points towards the number of units or subjects a student is required to complete in a course. The number of credits a SEDA graduate can receive per course will vary between each education provider.
Start your career in a range of different industries. Our course options cater for a range of diverse interests and completing one of the specified courses with SEDA's tertiary partners can set you up for your dream career.
*subject to meeting eligibility requirements. This information is relevant for programs delivered in 2022 and is subject to change for programs delivered in 2023.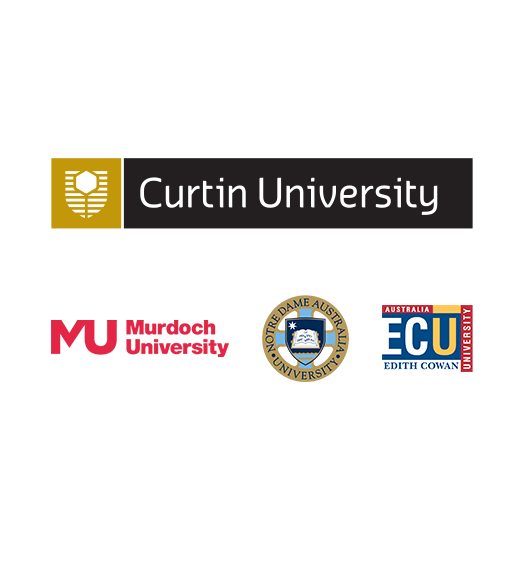 Selection into the Perth Wildcats Sport & Business program is based on an online application and interview process.
FOR Schools, Career advisors and community sports managers
If you would like to speak to someone about our program on behalf of your school or sports association, please contact our Stakeholder Engagement Team. They are available to speak to careers advisors, school teachers, community sports managers and other organisation representatives about our programs.